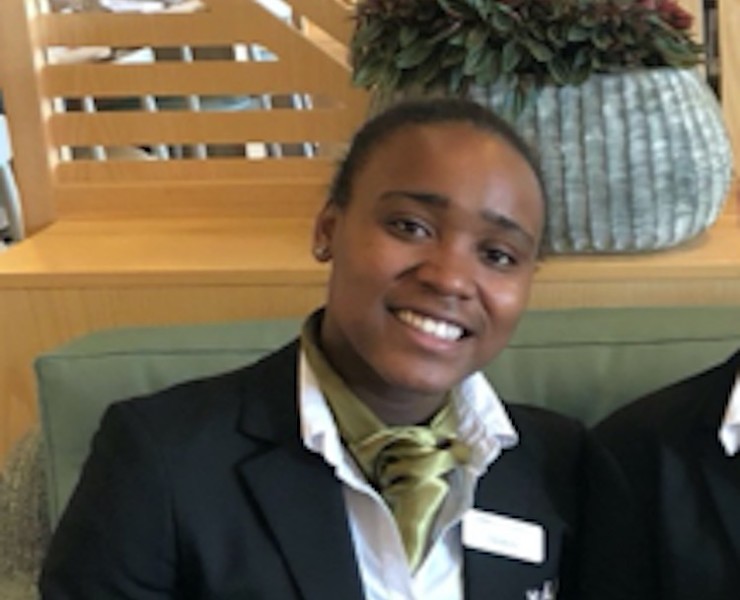 Elda's Story
Elda arrived in the UK from Portugal aged 16 able to speak only a little English. She had to work part-time to support herself and was working nights as an office cleaner in Oxford Circus until 7am then traveling to college by bus, a journey of an hour.
Elda would not have been able to combine a T level programme with part-time work. She needed the time at college to build her knowledge, confidence and skills.

Elda studied at Leyton Sixth Form College to improve her language skills and to achieve BTEC qualifications in travel and tourism. From the beginning, she was committed to studying and learning and proactive in finding ways to develop practical skills from work experience and part-time work within the hospitality industry.
Elda's special skill is her ability to deliver outstanding customer service, a vital skill in hospitality and tourism. She has received recognition and praise from all the organisations she has worked for including the Kickstart Alumni recognition award from Springboard the hospitality charity in 2017 for her efforts in travel, tourism and hospitality.

Working at a hotel has provided her the opportunity to develop leadership skills and extend her management skills. During work experience in a travel agency Elda exceeded expectations by taking on additional tasks and completing them to a very high standard, she has since been offered full-time employment with a training contract there.

Elda is now at The Edge Hotel School, University of Essex approaching the end of a two-year degree in Events Management to further her skills and experience for a future career.